In this blog I'm answering the question how does sourdough starter work? Understanding how a starter works can really help you improve your baking. I'll take you through what sourdough starter is, how it works and how it is used to make bread. Ready for a little science lesson? Let's go.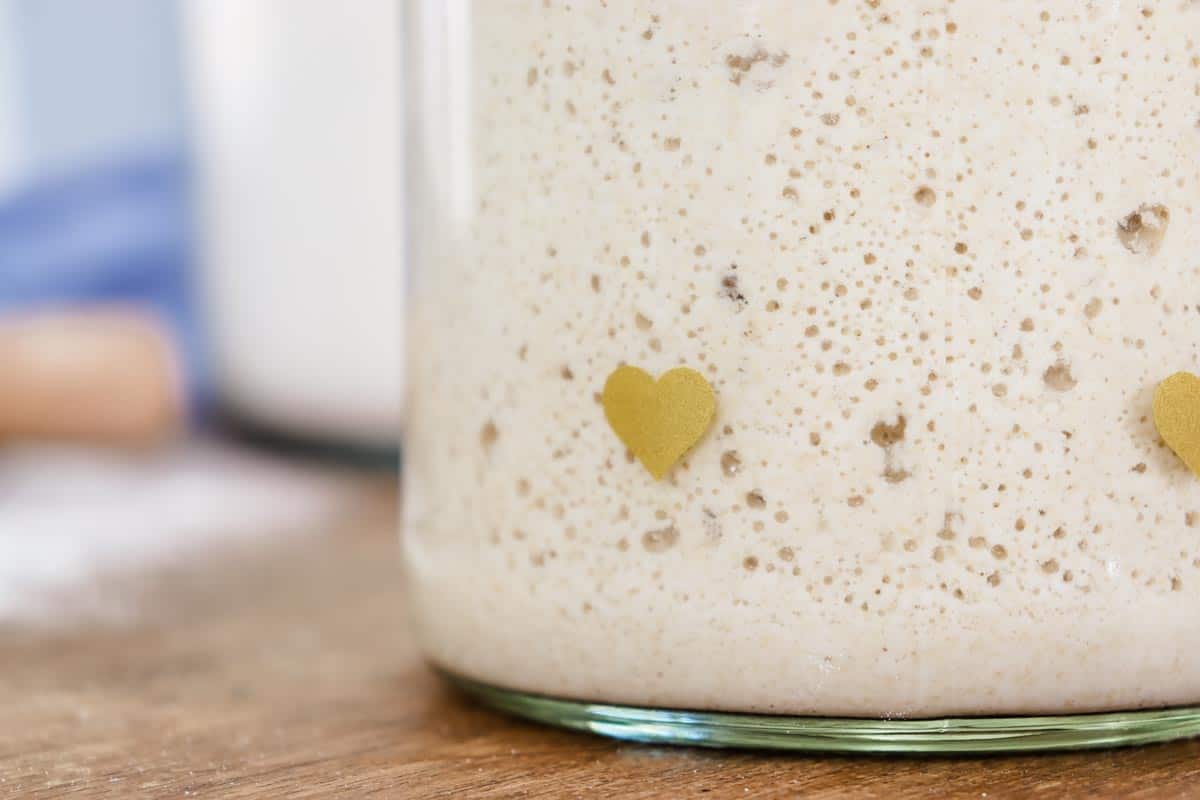 Jump to:
What is sourdough starter?
Sourdough starter is simply a batter-like mixture of flour and water that has been fermented to create a colony of beneficial yeast and bacteria.
Fermentation and the growth of yeast and bacteria is spontaneous at room temperature. All you need to do is feed the starter flour, water and fresh air. Sourdough starter will keep indefinitely. All you need to do is feed and care for it.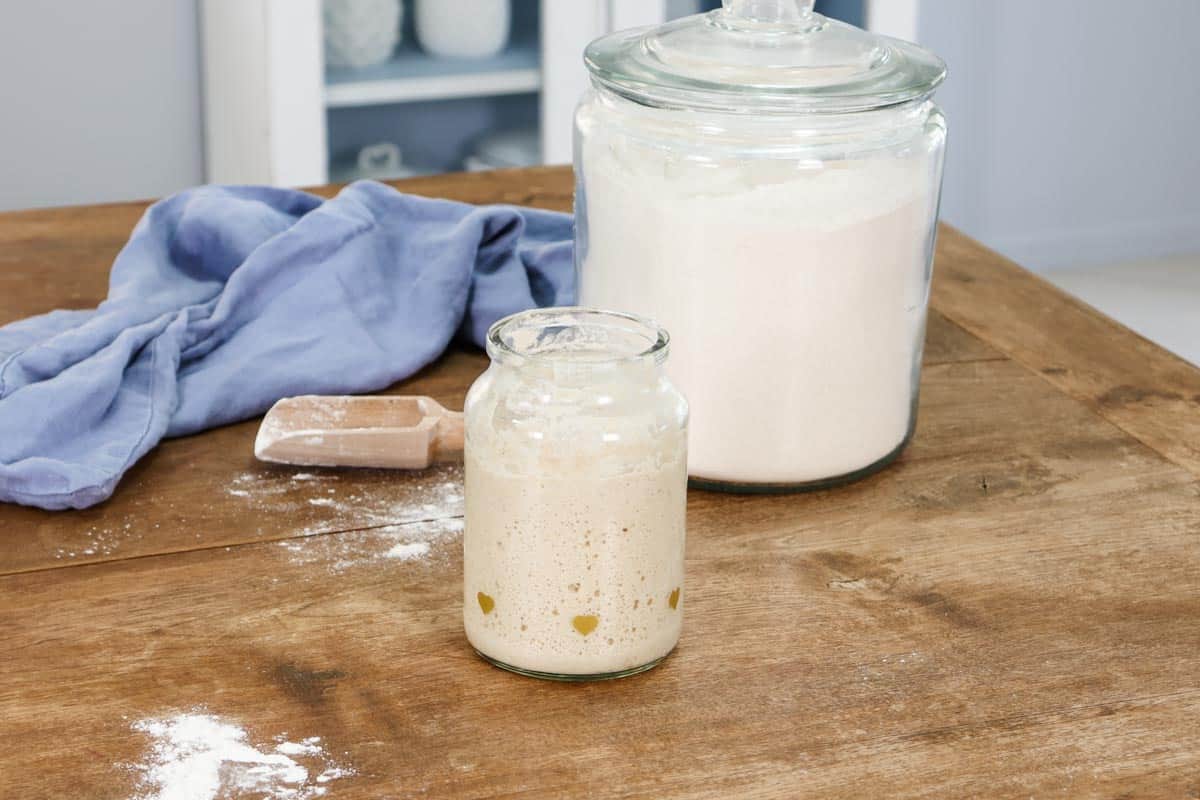 Wild yeast and bacteria occur naturally in flour and also in the air we breathe. By creating a sourdough starter you are essentially cultivating a concentrated source of wild yeast and bacteria which you can then use to make bread and other baked goods.
You can easily make your own sourdough starter at home from scratch. Once you have a bubbling, active sourdough starter the options for healthy-from scratch cooking are endless.
You can use sourdough starter to make sourdough bread, and a tonne of other delicious recipes like pancakes, waffles, flatbreads and more.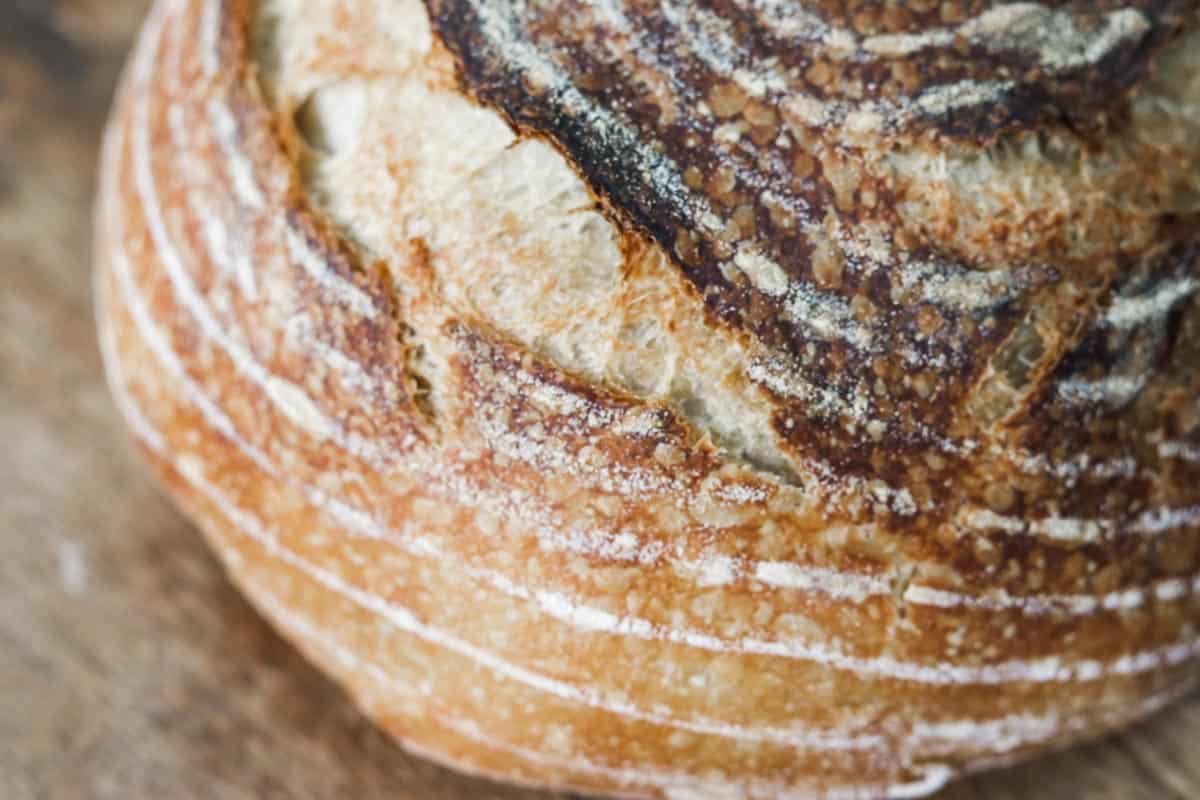 How does sourdough starter work?
Are you ready for a little lesson in the science of sourdough? I promise I won't go too nerdy, but bear with me while I introduce you to the basic biology of sourdough. After all, it's a complex, living, breathing thing, just like us!
Interestingly, much of the science behind sourdough remains a mystery. The American Association for Microbiology says "because each sourdough starter is unique, we still cannot say exactly which microbes make up the sourdough microbiome."
That's why sourdough can be a steep learning curve. Because each sourdough starter is different, you're results will always be slightly different to whatever recipe you follow.
Essentially, you're creating your own secret recipe, to pass down from generation to generation. How cool is that!
Pin it for later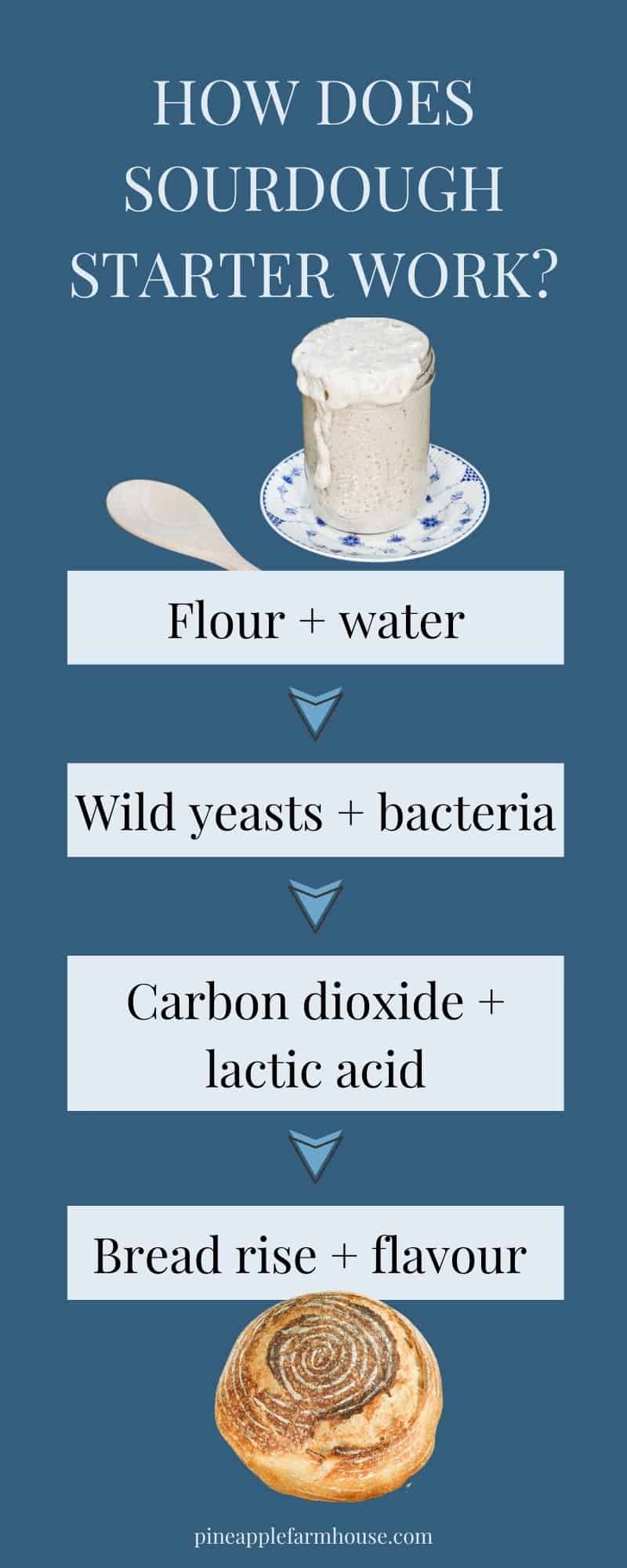 Ok, so we've already covered what sourdough starter is: a fermented mixture of flour and water.
The next thing to understand is that fermentation is the chemical breakdown of a substance by bacteria, yeasts, or other microorganisms. In the case of sourdough, the flour (a grain) is being broken down and consumed by yeasts and lactic acid bacteria, which live together in a harmonious symbiotic relationship.
This simply means, they help each other grow and thrive. A sort of 'you scratch my back, I'll scratch yours' relationship.
Now, let's talk yeast. Yeast helps bread rise because it creates carbon dioxide gas bubbles in the dough. The kind of wild yeast you find in sourdough starter is unique, because unlike instant yeast, it can tolerate the acidic environment created by the lactic acid bacteria.
Yeast also converts carbohydrates (in the flour) into ethanol, which is consumed by lactic acid bacteria.
The lactic acid bacteria are hard little workers too. Not only are they responsible for the delicious tangy flavour of sourdough, but they also raise the acidity of the mixture, making it resistant to pathogenic (bad) bacteria.
That's why sourdough bread has a longer shelf life, and why sourdough starter doesn't go 'bad'.
So, in a nutshell, sourdough starter works by hosting a mutually beneficial colony of yeast and bacteria.
How does sourdough starter help make bread?
Sourdough starter helps make bread by enhancing it's flavour and texture. You can't make good bread without yeast. Yeast creates gas in the dough, so it rises and becomes fluffy. This is called leavening.
You're probably familiar with using instant yeast from a packet to make conventional bread, but in sourdough bread, you're relying on the wild yeast in the starter.
Some people also find sourdough bread easier to digest, and that's because the lactic acid bacteria help break down gluten proteins and phytic acid, making the bread more nutritious.
You can read more about what makes sourdough bread different in my previous post.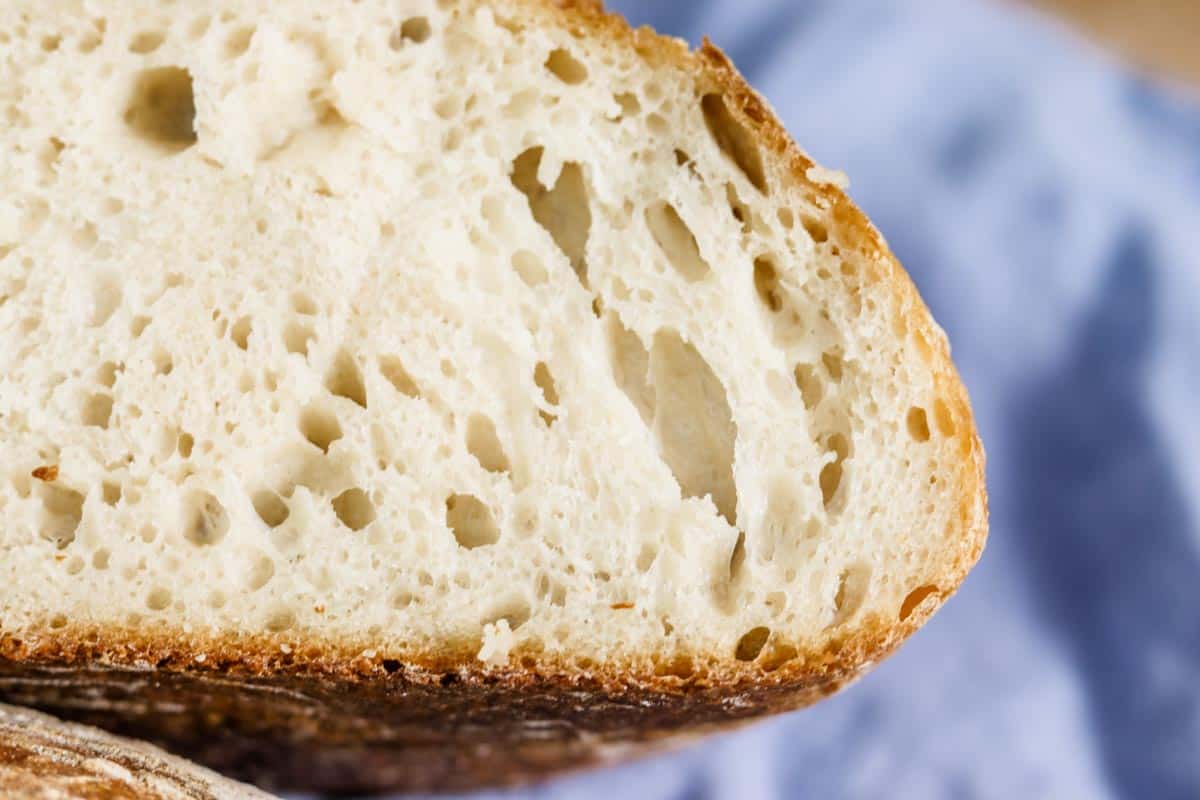 So there you have it, a quick science lesson answering the question 'how does sourdough starter work', to help you on your sourdough baking journey!